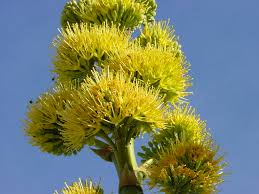 XOOP Online was launched on the 1st November, 2016. Like the dagger log plant, XOOP Online endeavors to stand tall among the flora and fauna of the Antiguan landscape. Antigua's national plant – the dagger log or the agave plant is distinctive as it towers almost disproportionately taller than the other plants around it.  It comes from the lily family and is very majestic and noble to look at.  Our company's aim is to be like the dagger log plant.  We wish to stand out, to be distinctive, to be different and to be proud Antiguan. XOOP Online is a registered company of Antigua and Barbuda and has a unique and interesting beginning.  This company brings to you over 20 years of experience in customer service, commercial awareness and computer applications.  We have been working on this concept for a very long time because we wanted it to be just right for the Antiguan public.  We paid particular attention to a pleasurable shopping experience since we recognize you deserve nothing but the best.
The actual idea of an online store was born when the founder needed a little jacket for her daughter.  She knew that she could have ordered it online from overseas but she just did not have the time.  After spending an entire afternoon scouting around St. Johns just to find that jacket, she thought of the convenience of visiting a local online store to get that one jacket.  It would have saved her time and a whole lot of stress.  The thought of an online store in Antigua nagged her endlessly so she decided to do some research.
The objective of XOOP is to provide Antigua with a convenient way to shop – FIRST WORLD STYLE!!! We promise fast island-wide delivery, unbeatable prices, fantastic products and a secure shopping experience.  We invite you to embark on this exciting journey with us. Customer feedback is the lifeblood of our business. Tell us what's on your mind, good or bad. We respond to all customer feedback and look forward to hearing from you!  Contact Us today.
XOOP Online  – Making Technology relevant in Antigua & Barbuda