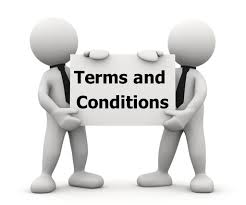 These terms and conditions (Terms) constitute a legally binding contract between the customer ("you") and (XOOP Online ANTIGUA, we, us, our) and apply to the sale of Xoop Online Antigua merchandise (Products) via this website.
1. ORDERS
1.1 Please read these Terms carefully before placing an order for any products.
1.2 By placing an order for Products you agree to these Terms.
1.3 You can place an order by adding an item to your cart, proceeding through the checkout and clicking 'Place an order'.
1.4 By placing an order you: (a) make an offer to buy the relevant Products for the stated price plus the applicable charges or taxes in accordance with these Terms; (b) warrant that the Products are intended for personal, domestic, non-commercial use; and (c) warrant that you will not on-sell or copy or replicate any Products you buy on this website.
1.5 We will be deemed to have formally accepted your offer when your order payment has been approved by us and we have debited your credit or debit card.
1.6 Until we confirm your order, we may reject your order in our absolute discretion. We may reject orders for commercial quantities of Products. If you wish to order commercial quantities of Products please contact us at [email protected].
1.7 Each order accepted by us will be a separate and binding agreement between you and Xoop Online for the supply of the relevant Products in accordance with these Terms.
1.8 You must provide accurate and current information when ordering your Products. You are responsible for the specifics of your order such as the size, options, colours, materials and other relevant information that you submit with your order.
1.9 By submitting an order, you represent that all Products, sizes, quantities and component variables listed in the order are correct.
PRICING & TAXES
2.1 Prices are as shown on this website.
2.2 XOOP Online reserves the right to change the prices of Products at any time without notice to you. The price displayed at the time that you place your order will continue to apply to you even if the price changes before your order is accepted by us.
2.2 Prices will be displayed in Eastern Caribbean Dollars.  All Products sold our site will be subject to ABST and prices displayed will include ABST. You are responsible for paying any applicable taxes.
CANCELLATION
3.1 You may not cancel a confirmed order for change of mind.
3.2 You may cancel or change a submitted order for any reason provided it has not yet been confirmed by us. In that situation, we will use reasonable endeavors (but are not required) to cancel or change the order if it has not already been supplied or delivered.
3.3 You may cancel a confirmed order if we are unable to deliver your Products within a reasonable time of the estimated delivery time, but you are not entitled to do so if you caused the delay (e.g. if you supply incorrect delivery information).
3.4 Except to the extent required by THE CONSUMER PROTECTION AND SAFETY ACT of ANTIGUA & BARBUDA , we will not be liable to you, or any other person, for any loss, damage, cost or expense suffered or incurred due to order information being incomplete or inaccurate.
PAYMENT
4.1 You must pay for Products at the time of submitting your order.
4.2 Your payment will be processed by PayPal using an online payment system provided by this company. You order will not be processed unless and until we receive payment in full in respect of your order.
4.3 We may not be able to, or may decline to, accept payment from you at any time for any reason including, without limitation: (a) if your payment is declined; (b) our payment system provider's systems are offline or otherwise are not working; or (c) if payment systems identify irregularities. Such orders will be placed on hold subject to resolving the underlying cause of the payment issue within a reasonable time. If the issue is not resolved within a reasonable period, we may cancel your order.
4.4 Our transaction provider employs technology to protect transactions on this website. However, we will not be liable for any loss or damage (whether direct or indirect) suffered by you if your credit card is fraudulently used or is used in an unauthorized manner on this website.
DISCOUNTS AND PROMOTIONS
Discounts will be applied only after any credit(s) (whether account credits or gift card credits) have been applied. Promotional offers cannot be used in conjunction with gift certificates. Only one promotional offer can be used per order. All discounts and promotions are subject to the terms on which they are offered and all claims are subject to verification by us.
DELIVERY
6.1 When your order is confirmed, we will determine an estimated date for delivery of your Products. The date is an estimate only and we do not guarantee delivery by that date. We will try to deliver your order to meet the estimated delivery time, but we may vary the delivery date due to changes in supply or other factors beyond our reasonable control. To the extent permitted by law we will not be liable for delay or inability to deliver your order.
6.2 When your order has been completed and dispatched, we will notify you to confirm delivery and will notify you of the progress of your order.
6.3 If your Products have not arrived by the estimated delivery date, please contact us.
6.4 On delivery, you will be required to sign a proof of delivery document after producing a valid government issued ID.  A copy of this ID will be taken for our records and for your protection. If no one is at the nominated address to accept the delivery, the delivery agent may leave a note with further instructions.
6.5 Risk and title in the Products passes to you on the date and time of delivery of the Products to the delivery address provided in your order.
REFUNDS
Where we are obliged to refund your payment under these Terms or otherwise at law, we will do so within a reasonable time. The time that it takes for you to receive your refund may depend on your financial institution processing the refund.
RETURNS/FAULTY OR DAMAGED PRODUCTS
8.1 We at XOOP Online try to ensure that the Products you receive meet our quality standards. You should check your Products as soon as you receive them and ensure that: (i) the order has been filled correctly; and (ii) the Products are not damaged or faulty.
8.2 Please return the product/s to us in the original condition within 2 days of receipt, including a copy of your receipt, and we will assess your return request, and if appropriate, replace or refund your purchase using the original payment method.
8.3 Please indicate a reason for your return, using the provided detail on your packing slip.
8.4 All returns should be sent with supporting documentation in original or appropriate packaging to:
XOOP Online Store
P.O.Box 1902, Cedar Hill
St. John's
Antigua
LIABILITY
9.1 All guarantees, warranties, representations, or other terms and conditions relating to these Terms or the subject matter not contained in the Terms, are excluded to the maximum extent permitted by law.
9.2 Subject to the law, we are not liable, whether in contract, tort (including negligence), in equity, under statute or on any other basis, and whether or not such loss or damage was foreseeable and even if advised of the possibility of the loss or damage, for any: (a) special, indirect, consequential, incidental or punitive damages; (b) damages for loss of profits, revenue, goodwill, anticipated savings; or (c) loss or corruption of data.
9.3 To the extent permitted by the laws of Antigua & Barbuda, we limit our liability to you, at our discretion to: (a) the replacement of the Products or the supply of equivalent Products; (b) the repair of the Products; (c) the payment of the cost of replacing the Products or of acquiring equivalent Products; or (d) the payment of the cost of having the Products repaired; or (e) a refund of the purchase price of the Products (including delivery).
WEBSITE & PRODUCT INFORMATION
Except as provided by law, the website and the content and information made available on the website is provided "as is" and without any express or implied warranty (whether in relation to accuracy, completeness, currency or otherwise). Errors and changes can and do occur. If you are unsure about any Product information that appears on this website or wish to verify information, please contact us. We recommend that you verify all Product information for your specific purpose before purchasing Products.
PRIVACY
11.2 Your information will be handled in accordance with XOOP Online 's Privacy Policy. A copy of XOOP Online 's Privacy Policy can be accessed at our website at www.xooponline.com/privacy. The Privacy Policy explains how you may access and seek correction of the information XOOP Online holds about you. The Privacy Policy also explains how you may complain about the manner in which XOOP Online has collected or handled your information and how XOOP Online will investigate and respond to your complaint.
GENERAL
12.1 We reserve the right to amend these Terms at any time. Any amendment will take effect from the time that it appears on this website.
**This document was last edited on 5 February, 2019**