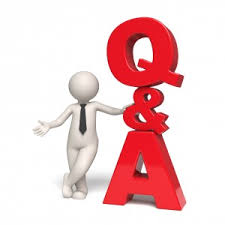 For many of you, online shopping is not new.  Most likely, you are comfortable with the convenience of simply going to your computer or any mobile device to purchase an item with your credit or debit cards.  These frequently asked questions are for customers who are new to the process.  We want you to get comfortable with the revolutionary idea of shopping online in Antigua. We hope that this document answers some of your questions.  Please feel free to contact us if we have not covered an area that you are concerned about. We will then update this document to better inform you.
Q: What is online shopping?
A: Online shopping is the act of purchasing products or services over the Internet. Online shopping has grown in popularity over the years, especially in Antigua.  This is mainly because people find it convenient and easy to shop from the comfort of their home or office. One of the most enticing factors about online shopping is the fact that you do not have to wait in long lines during the busy shopping seasons.
Q: Is this a "true" online store? Will I be able to pay for my items from my computer?
A: XOOP Online offers a "true" online experience. You not only can view or browse our items online; you can also purchase them online using our secure purchasing system.
Q: How can I tell that your site is secure?
A: There are a few signs on any website that will indicate to you the user that it is secure. There are:
The site features a padlock or unbroken key icon.
Before giving your credit card number out, check that the site is enabled and encrypted for online safety. Encryption is a data-scrambling technology that keeps unscrupulous individuals from stealing your personal financial information. Look for icons such as a padlock or unbroken key at the top or bottom of your browser as a sign that encryption is used. You will find these signs on XOOP Online.
The site has a privacy statement. Reputable sites will tell you how they protect your personal information and secure your credit-card data and whether they sell information about their customers to other companies. This is a disclosure statement and you should consider whether you feel comfortable with a retailer's policy before buying. XOOP Online has a privacy statement. We are backed by reputable institutions which protects our customer data. We take the utmost care with the information that you provide us when placing an order on our website. The server that hosts our store encrypts the transmission of personal customer information using the Internet-standard SSL (Secure Sockets Layer) protocol.  At XOOP Online, we have taken it even one step further.  We have purchased our very own SSL certificate which is placed on our site as a constant reminder to you the customer that we take this matter very seriously.  Just look for this symbol when you place an order on our site.  This will outline our domain(website),our serial number and expiration date of our SSL certificate.  We really want to protect you. In addition our site has earned the McAfee SECURE certification. This again reiterates our commitment to you our valued customer.  You will see this displayed at the bottom right hand corner on every page.
Before you make a payment or share sensitive information online you are advised to be sure the website is secure. Fortunately, this is easy to do. When you are just looking around on a website the URL (address) probably begins with http://, meaning the site is using Hypertext Transfer Protocol, but it does not have an added security layer. When you switch to a purchasing mode on the same site, where you are going to share financial or sensitive personal  information that URL should change to begin with https://. Whenever visit our site, you will see https://xooponline.com on the entire site.
Q: Do you deliver?
A: Yes we do deliver. We deliver in 24 hours from Monday to Friday. Upon delivery, the customer is expected to sign for receiving the goods in good condition and quantity. You must present a government issued ID upon receiving the item. All items ordered on XOOP Online will be delivered via our delivery service. We do not out-source deliveries to third parties at this time. This ensures that your items are delivered safely and on time.  Items ordered on a Friday will be delivered on a Monday.
Next Day delivery (within 24 hours) – Your order will be delivered within this time frame.
Rush Delivery (within 8 hours) – Your order will be delivered within 8 hours if the order is placed before 9AM. There may be a small fee attached to this premium service.